In the last 12 months, Police have seized and impounded over 11,500 uninsured cars in just one county.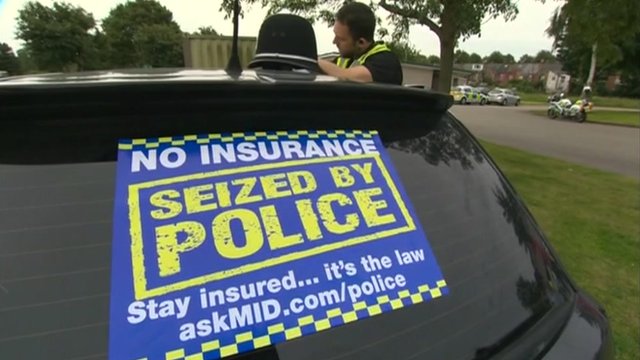 Newly released figures have revealed that Police have taken over 11,500 vehicles from uninsured drivers in the West Midlands in a single twelve month period. The huge number of vehicles were seized and impounded by police officers and in some circumstances were even destroyed.
Statistics included in a report to the county's Strategic Policing and Crime board highlighted how big of a problem uninsured drivers are on roads in the West Midlands and of course the rest of Britain.
At one point up to 268 cars, vans and motorcycles were being impounded each week in the area because the driver either had no car insurance or was not properly covered to drive the vehicle.
The information has been released ahead of a new county-wide clampdown on the plague of uninsured drivers in the area, named "No Insurance Week of Action", which is due to begin on 16th October.
Under current laws, uninsured drivers can have their vehicle instantly seized by police. In most cases the vehicle is then towed or driven by a specially trained officer to a secure compound where it is stored until the owner can collect it with valid proof that they are insured to drive.
If the owner of the seized vehicle does not already have a suitable insurance policy, they may struggle to find a provider willing to offer insurance for an impounded car.
Police and Crime Commissioner for the West Midlands, David Jamieson, who was actually responsible for introducing the current powers for the police to seize and impounded uninsured vehicles when he was a road safety minister in 2004, said:
"This was in answer to the menace of uninsured drivers, who are often in untaxed and unsafe vehicles. I know that the vast majority of law-abiding motorists will welcome this action by West Midlands Police as they are sick of paying the price for uninsured drivers."
Worryingly, though, West Midlands Police have acknowledged that they do not have the resources to check every vehicle that is flagged by their automatic number plate recognition systems meaning that thousands more uninsured drivers are getting away with breaking the law every day.