Impounded Car Insurance UK; keeping you updated with the latest news and information from the car insurance world. By working closeley with leading insurance providers and brokers we can help you find seized car insurance today.
Dashcams are becoming increasingly popular with UK motorists. A "dashcam" is a small camera that mounts to the windscreen or dashboard in your car and faces forward to record the view of the road ahead.
Good news for driver's using dashcams, then, is that most UK based insurers are now accepting footage recorded by them as evidence when the fault of a claim is being disputed.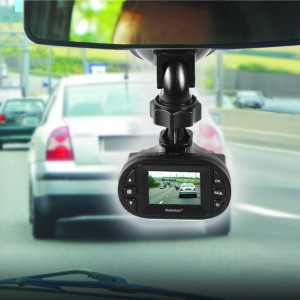 Dashcams are now readily available across the UK from only retailers or local shops, even in some supermarkets. If you are one of the many drivers now using a dashcam, you will likely be able to send the footage to your insurance provider to prove that you were not at fault in the event of any claim.
The footage will be used as evidence alongside witness statements to settle any insurance claim disputes. Don't solely rely on your dashcam to collect the evidence, though. Insurance companies still advice that if you are involved in a collision that you should collect as much evidence as possible. Getting contact details for independent witnesse can be a big help if they are willing to provide them.
Although the devices help to settle insurance claims much quicker, motorists won't see a drop in your premiums for using a dashboard recorder.
Unfortunately you'll also still be left out of pocket if you are hit by an uninsured driver, which is still a big problem faced by UK car insurance firms. Drving without insurance is a serious offence that can lead to hefty fines and a driving conviction. You may also need a seized car insurance policy as the police can confiscate your car and impound it, leaving you without transport.