The latest insurance related news from Impounded Car Insurance UK.
A recent report released by the FCA (Financial Conduct Authority), the UK's financial regulators, has warned that customers are not always given clear information about payment options when purchasing car insurance.
If you have ever purchased car insurance online, you will know that most of the time there are two options when you're ready to make a payment. You can either pay the yearly premium in one installment or pay a deposit and split the balance into more affordable monthly payments.
What is concerning to the FCA is that many people do not realise that interest is added to the total payable if a customer opts to split the premium into monthly payments.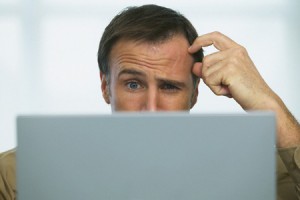 Earlier this week the FCA released findings from a review of insurance firms and intermediaries such as comparison sites or brokers. Their findings highlighted that certain providers were not clearly showing the difference in price when paying premiums upfront or splitting them into monthly payments. It was noted that it was also difficult to compare the cost of the different payment methods.
The FCA always maintain that customers should be provided with clear information detailing their options and clearly show exactly how much they will pay for a product or service.
Almost half of the websites that were reviewed did provide the required "clear and consistent" information about customers' payment options. Several of them did not clearly explain that paying for insurance monthly would cost more in total than making one lumpsum payment. Some of the websites did not even provide customers with the interest rate that they would be paying if they were to opt for monthly payments.
Due to the cost of car insurance premiums many people cannot afford to pay their yearly premium upfront. A large percentage of motorists will opt to split the cost over the year meaning that millions of people could be paying interest to insurers without even knowing. The FCA stated that it will be contacting the firms that are at fault.