Impounded Car Insurance report on Unfair and hidden charges imposed by the car insurance industry
Car Insurance and other financial services companies are fooling two thirds of people with seemingly hidden charges, a survey from Which? highlighting that around half the population has paid a fee or charge on a financial product or service at some point during the last year. 68 per cent of these claim that separate charges or fees were used in an attempt to trick them into thinking that the cost of their policy was lower than it actually was.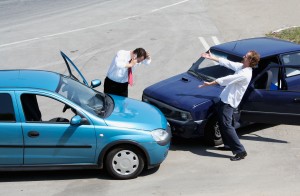 When attempting to compare the complete cost of financial products and services, six in ten people claimed they found it too difficult due to constant variation in fees and charges; 68 per cent argued that the fees and charges were made deliberately more complicated in the hope of confusing their customers, thereby getting more money by misleading them.
This is behaviour that can easily be seen throughout the entire industry, but it appears that the car insurance business is a particular offender, nearly half of the providers upping their administration or cancellation fees during the last three years as they reduced their premiums. Figures from Confused.com show that the average cost has fallen by 15 per cent in the last year to £579 which is now a third below the peak seen in 2011, but this lowering of headline figure shows nothing of the increase in other fees, other charges having crept up. Endsleigh have trebled their cancellation fee while Churchill and Privilege have doubled theirs.
Along with the increase in existing fees, eight companies have gone as far as introducing new fees and charges; AA, Hastings and Direct now charge over £20 to set up policies while Direct Line, NatWest, Privilege and Sainsbury's now charge for duplicate documents just so customers can receive them in the post.
Consumers have been struck with additional costs they have no idea about for years now and they've been sick of it for just as long. Survey after survey has proven that the industry have been using these misleading tactics to have the consumers paying out much more than they originally bargained for. People don't really know what they're paying for and these fees are becoming harder and harder to avoid.