A McLaren, a Lamborghini and a Ferrari were on the motorway… no this isn't the start of a joke.
Three friends decided to entertain themselves racing a McLaren 570S, Lamborghini Aventador, and a Ferrari 458 on the M1 motorway near Barnsley in Yorkshire. The 3 drivers were treating the motorway as their own personal drag racing track. By lining up and blocking all 3 lanes the drivers would slow down to 30 mph holding up traffic behind them and then use the clear road ahead for drag racing sprints.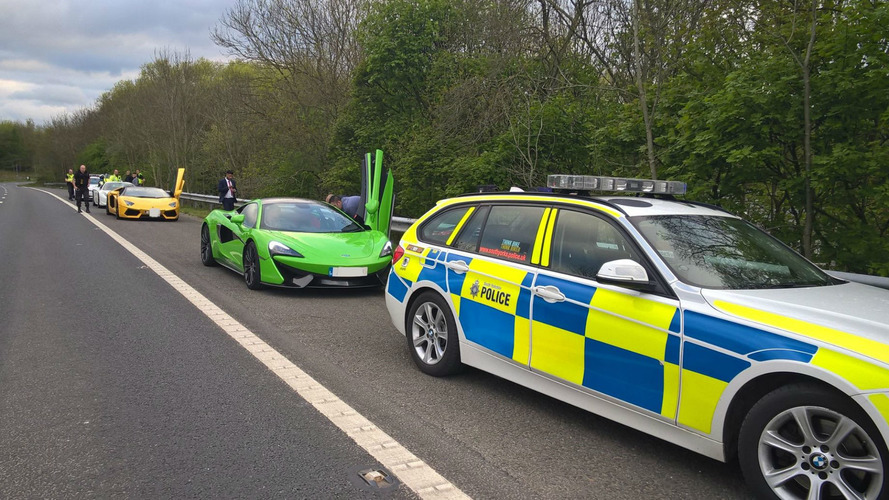 Disgruntled drivers informed the authorities who confirmed the reports of their behaviours on the Highway CCTV network. Police soon arrived and contained the behaviour before seizing and impounding the supercars.
The drivers were making their way to a wedding in the hired vehicles when they decided to start racing. Police want to charge the drivers with dangerous driving for their actions, however the usual punishment for anti social driving is 3 penalty points and an on the spot fine of £100.
Racing cars on the public highways is irresponsible and dangerous behaviour that can cause harm to innocent drivers.
Cars Impounded For Dangerous Driving
Every year approximately 10,000 drivers are stopped for dangerous driving on UK public roads. Driving dangerously can result in your car being impounded by the police as well as penalty points endorsed on your licence, fines and a possible court summons. Having your car impounded for dangerous driving and getting your licence endorsed with penalty points can cause your insurance premiums to go up as insurance companies will see you as a high risk driver with a higher chance of making a claim in the future. However there are specialist insurance brokers out there that are specialised in providing policies for drivers with convictions that can provide insurance policies with competitive premiums.