Impounded Car Insurance UK offer seized car insurance at low rates. Contact us today for your impounded car insurance quote.
Drivers in Britain will no longer have to show an insurance certificate when purchasing road tax.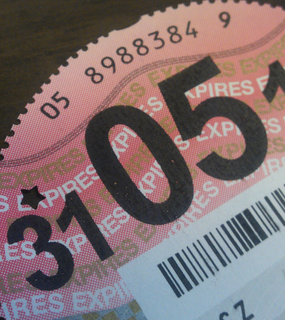 For the last 40 years there have been checks in place to make sure that you have valid car insurance when purchasing your tax disc. This has been a stressful process for many drivers because they had to find their insurance certificate before they could purchase their road tax.
Driving without valid road tax can lead to your car being seized by the police, especially with new ANPR devices automatically detecting cars that have no tax in place. If your car has been seized by the police then you can contact us for an impounded car insurance quote today.
The police and authorities can make their own checks to see if drivers have a valid insurance certificate by entering the vehicles registration number into the DVLA and insurance industry's data bases. This will mean that we will no longer need to look for our insurance certificate, a task that is dreaded by many motorists. Such databases are the reason that the police are so successful in catching uninsured drivers and seizing their vehicles. Impounded Car Insurance UK can offer seized car insurance if your vehicle has been impounded for driving without insurance.
Whether you purchase your tax disc online or at the local post office you will no longer be required to take your insurance documents with you.
The DVLA is expected to make the announcements this week in an attempt to cut red tape for motorists in the UK. The changes follow recent announcements that paper tax discs are being scrapped. The traditional style tax disc that is displayed in vehicle windscreens will no longer be issued. Drivers will also be able to pay via direct debit for road tax meaning that a trip to the post office or spending time buying online is no longer necessary.