Impounded Car Insurance UK provide low cost and fast insurance for impounded cars. Insurance for impounded cars can be difficult to find and getting a suitable policy can often be costly and time consuming…
…As time is of the essence for seized car insurance, we can source a policy that will enable you to release your impounded vehicle the same day and avoid further compound charges.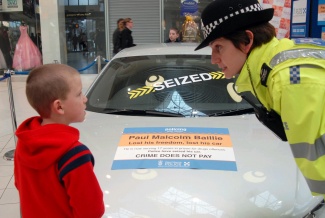 According to insurance a city watchdog there is no evidence that insurance companies have been acting unfairly. A recent review has shown that there is no evidence of insurance companies trying to avoid paying out on legitimate insurance claims. The FCA have said that a recent review has shown that approximately two thirds of people who attempted to make a claim are happy with the outcome of the process.
The FCA carried out the review around Spring time of 2013. The results will be published this May and the FCA will be discussing its findings with the large insurance companies in the UK. The results, which are mostly positive, will not cause the FCA any reason to propose changes in procedures or guidelines.
Figures quoted by Which? Comparison site were the main cause for the review, as roughly two thirds of complaints against insurance firms related directly to insurance claims. There were concerns raised at the time that insurance companies were employing tactics to delay claims and avoid paying out on genuine insurance claims.