Has your car been seized by the police? If you need seized car insurance, we can source a low cost policy for you today. Contact Impounded Car Insurance UK now.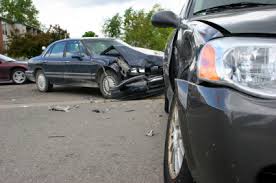 Shocking new statistics have shown that 25% of motorists in the UK have been in a road accident. The figures also revealed that a staggering number of young people are killed on Britains roads each year.
A quarter of all drivers in the UK have been in an accident and an astounding quarter of them admit that it was their own fault. Research has suggested that 50% of drivers admitted to driving one handed and one in five admit speeding.
The most worrying numbers revealed are those concerning young drivers. Eight out of every ten teenagers either know somebody that has been, or have themselves been involved in a severe motor accident. 20% of all accidents in 2012 involved a young driver.
New government plans are being considered to reduce the number of deaths each year in the UK. These same plans could also help to drastically reduce the cost of car insurance for all motorists.
The new plans would see strict restrictions being put in place for young drivers, such as an increase in minimum age to 18, a mandatory 12 month learning period and bans on driving at night.
It is thought that these plans, by reducing insurance costs, could also help to reduce the number of uninsured drivers that plague our roads. Drivers that are found to be driving without a valid insurance policy can have their car seized and impounded by the police. Once their car has been seized they will need to pay for a special seized car insurance policy, from an insurance specialist such as Impounded Car Insurance UK.
Other solutions to reduce road deaths that are in consideration include introducing more black box technology in young driver's vehicles across the country. This technology will allow insurance companies to monitor how safe the individual driver is and price their car insurance policy based on the risks involved.
With the government, the police and car insurance companies working together to make roads safer, insurance prices could potentially drop. If insurance prices drop it is expected that the number uninsured drivers will also drop. Uninsured drivers are a major problem for the police and insurance companies in the UK, and it is thought that the majority of them are young motorists.
0800 009 6828
0161 726 5570