Latest figures uncovered via the Freedom of Information Act reveal the cost of uninsured drivers to other motorists to be £400 million in crash payouts
With close to one million uninsured drivers driving on Britain's roads, a study reveals the cost to motorists to be around £400million a year in payouts for accidents.
In the 18 months to June this year, only 256,045 of the million uninsured drivers have been reportedly given endorsements for driving without car insurance.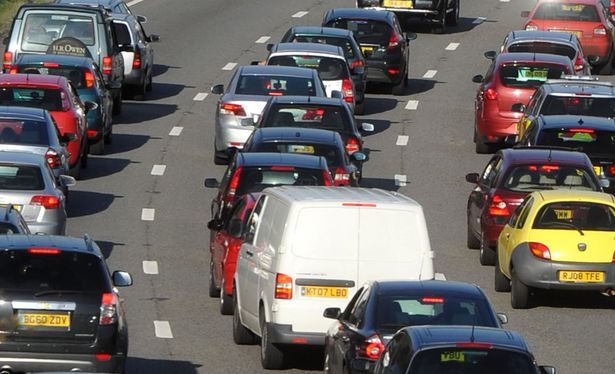 During the same period a near 11,000 people were convicted twice for driving without insurance, according to reports released thanks to the Freedom of Information act.
About one million drivers are estimated to be driving on UK roads uninsured, The Motor Insurance Bureau estimates this to be equivalent to 2.8% of all UK motorists that are guilty of driving without car insurance.
The data reveals in the first 6 month of this year that 47,873 motorists have been caught and convicted for driving without car insurance.
Around 921 motorists are still in possession of a valid driver's licence even though they have accumulated 12 or more penalty points by June 2015.
There are even two motorists that have been endorsed with 26 penalty points who are still legally allowed to drive, even though some of these offences include driving without insurance.
Despite measure put in place by the police, uninsured drivers are a major issue for Britain's roads.
A greater investment in police resources is required to check that the motorists are insured to drive their vehicles.
For a full guide on Impounded Car Insurance see the following article: https://www.impoundedcarinsurance.com/insurance-news/release-seized-car-compound/
Motorists caught driving uninsured in the UK face a fixed penalty of £300 and if the vehicle is seized and impounded, drivers are charged £150 for release plus £20 per day for storage at the compound.
The driver also gets endorsed with six penalty points automatically and if the driver does not claim their seized car within 14 days, it can be crushed or sold – approximately 30% of seized cars are never claimed.
The driver could be prosecuted if the case is heard in court and they could be disqualified from driving as well as facing an unlimited fine.
In the UK, police forces have seized more than 27,000 cars this year because drivers were driving without insurance.