In this article we are going to take a look at recent statistics showing that it's not just low-end cars being seized by the police.
You would be forgiven for assuming that people who drive without insurance are those on lower incomes; those who either can't afford ever-increasing premiums or drivers that are willing to take risks to save money. This assumption though may not necessarily always be true, according to a new study by insurance giant Churchill.
There have now been over 22,500 vehicles seized and impounded by the police in 2016 so far because the driver did not have valid car insurance or was driving without a license.
It would be reasonable to expect that people who take such risks would be driving cheaper or older cars; surely somebody with an expensive car could comfortably afford car insurance – and why would they risk having their car seized?
Well, according to Churchill's analysis, many luxury cars such as Bentleys, Porsches, Maseratis and Ferraris are being seized by the police as the drivers are ignoring the law and taking to the wheel without proper insurance. There have been 52 Porsches, 11 Ferraris, 6 Bentleys and 4 Maseratis impounded by police at the roadside in 2016 – leaving their well-off owners to deal with fines, penalty points and the hassle of finding an impounded car insurance provider.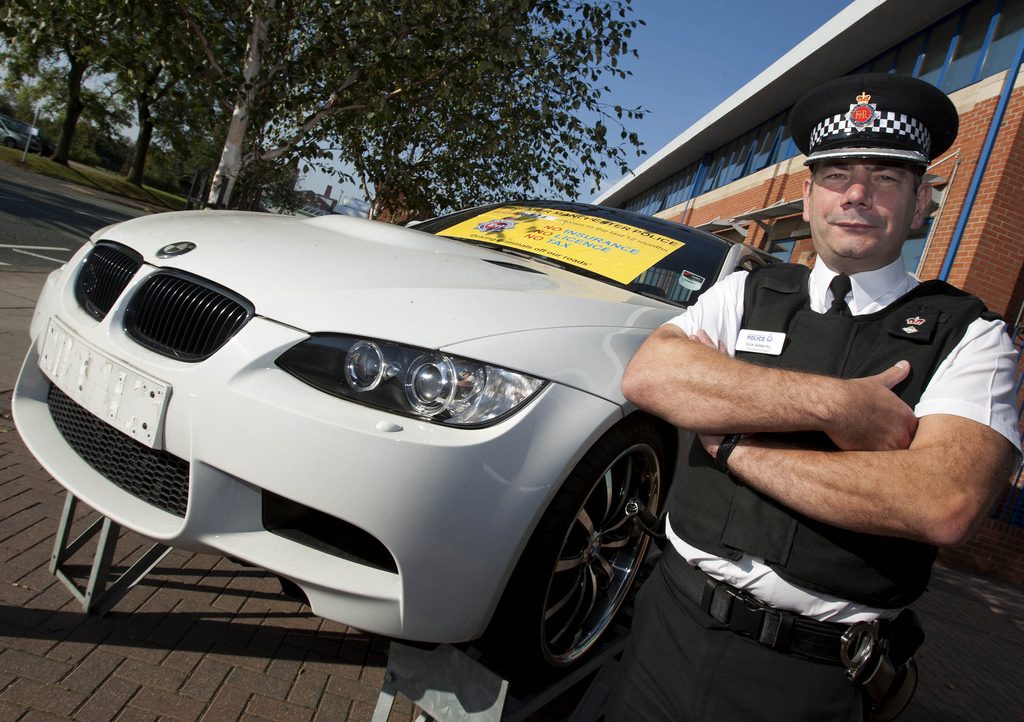 In total though it has been revealed that the most common brand of luxury car to be confiscated are BMWs, with over 2,100 being seized by the police in England & Wales this year alone. And this isn't a new trend – BMWs have topped the list of luxury cars being confiscated for three years running – with the number of seized Audis close behind.
The value of some of the luxury cars being seized by the police is astonishing – for example a 2016 model Rolls Royce with a price tag of over a quarter of a million pounds has been seized this year.
The real bad news for owners of these high-end cars is that if they are unable to arrange insurance that covers impounded cars in time, their vehicle will be sold off by the police at an auction. So far this year the police have auctioned off close to 2,900 impounded vehicles and have raised over £1.4million in the process.
Lower end cars that don't command high resale values will likely be scrapped and crushed if they're not collected within the two week deadline. Over 6,500 seized cars have been crushed in 2016 alone with the scrap value raising a further £279,253 for police forces.
The data has also revealed how many uninsured drivers are being caught in each region across the UK. The Met Police seize more vehicles than any other constabulary with a whopping 6,827 cars impounded. It's estimated that 1 in every 18 cars in Greater London is being driven without proper car insurance.