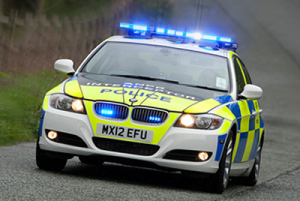 In 2005 traffic police were given the power to seize uninsured vehicles on the spot. The police are also able to seize vehicles that do not have valid road tax or where the person driving does not have a valid driving license.
Since the introduction of this power the police have been seizing a growing number of vehicles each year. There are now around 500 cars being impounded every day in the UK and as such there is a growing demand for impounded car insurance policies.
If a seized car is not retrieved from the compound, it is either sold at auction or destroyed.
Why are the police seizing more uninsured & untaxed vehicles?
Since 2005 the number of cars being impounded has grown. This is because the police are really starting to clamp down on drivers without valid insurance or road tax.
The technology, such as automatic number plate recognition (ANPR) cameras that the police are using to catch these drivers has gotten considerably better. These cameras then check a central database for details of insurance, road tax and registered owner of the vehicle. If any of these details are cause for concern the car will be pulled over and if necessary the police can seize the vehicle and impound it.
If your vehicle has been impounded then you will need a special UK impounded car insurance policy, along with valid road tax, your driver's license and proof of ownership. You will also be responsible for any impound charges & fees.
The team here at Impounded Car Insurance UK are fully trained on these matters and can help you release your impounded car today.