Uninsured drivers are being sent a clear message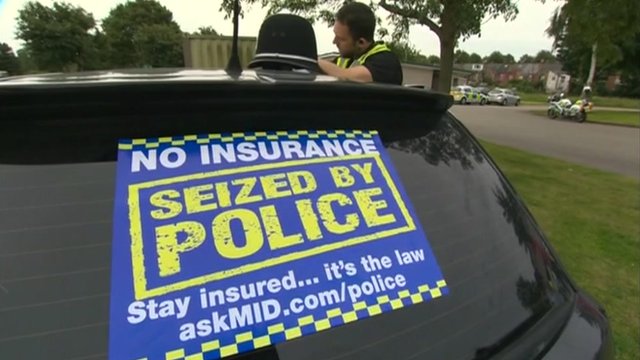 In the last 12 months, police forces across South Yorkshire have seized in excess of 3,200 cars because the driver did not have valid car insurance.
With uninsured drivers an ever persisting problem on the UK's roads, the police have taken to putting the vehicles that they've seized on show, offering a stark warning to offenders: get insured or lose your car!
Impounded vehicles are being displayed outside three of the largest police stations in the county as part of a campaign to highlight that driving without insurance is not going to be accepted as it's not only against the law, it can endanger law-abiding motorists.
Authorities are hoping that the message will be heard loud and clear; uninsured drivers will be caught and will be penalised; make sure you're properly insured or you could receive six penalty points, a hefty fine and have your vehicle seized.
The confiscated vehicles will be left outside of the police stations for the next few weeks and are adorned with stickers reading "SEIZED".
"We are launching our campaign to raise public awareness around the importance of insuring your car" said Chief Insp Paul Ferguson.
He continued: "It's not just old bangers that we look out for, but all makes and models of car that don't have insurance.
"So our message is, sort out your insurance if you haven't already done so."
With an estimated 500 cars being seized every day for lack of insurance, there's no denying that uninsured drivers are a serious problem for UK authorities. There's also a large financial impact on other motorists; it's estimated that uninsured drivers add around £2bn to the amount we spend on car insurance as a nation.
If you have been caught driving without insurance by the police and need impounded car insurance in order to release your vehicle, we can help you to find a cheaper policy.