Impounded Car Insurance UK source seized car insurance for drivers who have had their car impounded by the police. Cars are impounded in the UK for various motoring offences such as driving without insurance or a valid drivers license.
Once your car has been seized you will need a special impounded car insurance policy that we can arrange for you through our partners at some of the lowest rates around.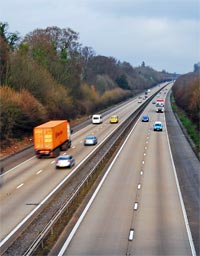 The police department that investigate insurance fraud are seeing more and more young drivers being fooled by fake insurance companies. It is thought that youngsters are being targeted by "ghost brokers" online and at college & university sites. The fake insurance brokers lure in motorists by offering highly discounted car
insurance policies
in exchange for a large cash deposit.
The problem is that the insurance policy provided is not real and the majority of victims do not realise until it is too late. In most cases the unfortunate motorist only finds out that they have no insurance when they are involved in an accident or stopped by the police.
If you are found to be driving without a valid insurance policy, regardless of why, you may face having your car seized and impounded by the police and receive fines and points on your license. Once your car has been taken to the police compound you will need to take out a seized car insurance policy to retrieve it. Impounded Car Insurance UK offer the correct type of seized car insurance that will allow you to collect your impounded car.
The police are cracking down on fake insurance brokers but young motorist should be warned to take extra care when something seems too good to be true. Young males are the most likely to be targeted as they often pay the highest premiums.